Although you may have yet to hear it, one of the things that customers look for in a painter is cleanliness. The best painting contractors near me should clean up after painting. While interviewing candidates, customers often ask painters whether they clean up before calling it a day.
Usually, painters should tidy up after themselves when their job is complete, regardless if they are tackling a residential or commercial paint project. However, every painting service company is different, so make sure that the company you're interested in hiring includes a job site cleanup in their services.
Whether you plan on having the interior or exterior of your home or commercial property painted, a paint job site cleanup can make or break the overall job experience. A paint job site cleanup is an essential step, just like any other step in the painting process.
And the final cleanup is the most anticipated part because this is where the results are finally revealed. All the debris is cleaned up and disposed of properly, and the surfaces are now clear of stray drips, smudges, or sanding dust. All the furniture, wall decor, and lighting fixtures have been returned and appropriately re-installed. Everything looks neat, fresh, and cozy. Once the cleanup is genuinely complete, customers can see and enjoy the final result.
Of course, no one wants a painter who does a sloppy or haphazard job. But some customers ended up with painters who never tidied up once their work was done. So, to avoid falling into such pitfalls, here are some tips below when hiring professional painters:
1) Look at online reviews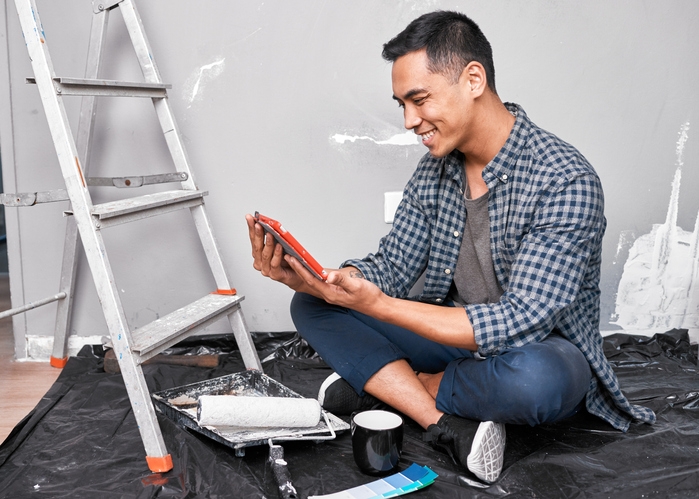 As you're looking for residential or commercial painters, take the time to read customer reviews on the Internet before making the final call. Chances are, if a painter did a poor job or left a significant mess behind, someone will write a review about it. And if this appears to have happened once, it will likely happen again.
Of course, you can't expect a painting company always to have glowing reviews. Mistakes and misunderstandings can happen. But if a company has a history of poor cleanup etiquette or doesn't demand a cleanup, look elsewhere.
2) Read the contract carefully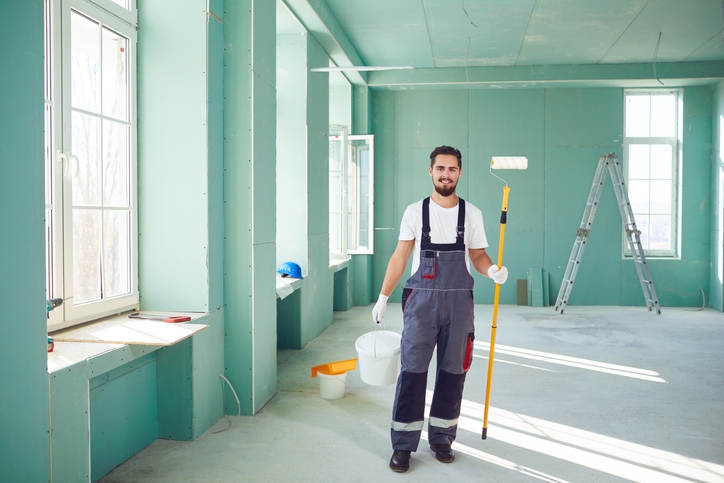 Clarity is everything. So, when hiring a residential or commercial painting service, you should know the exact terms of your contract with your painter so that nothing is left to chance. As you read the contract, pay close attention to any mention of job site cleanup. If it is unclear who cleans up the mess, make a point to your contractor and tell them to include it in the contract.
Of course, any responsible paint service company should always include a job site cleanup in the contract. You only want to double-check everything to make sure that your painting contractor is accountable for this aspect of the project.
3) Ask, ask, ask!
As you get to know contractors, ask them about cleanup or any questions or concerns you might have. A reputable painting company should be happy to answer all your questions and keep an open line of communication throughout. You have the right to speak up if you have any questions, concerns, or doubts.
4) Do your part as well
While any reputable painting contractor is responsible for any paint-related messes, keep in mind that you're accountable for your home's or business's cleanliness, too. Since it is your property, you should know which area or objects to protect so stray paint drips or sanding dust won't get onto them.
So, move or cover furniture, fixtures, or other objects before the paint job begins. Your painting contractor might also do this task, but the more you prepare your site for the work to be done, the less mess there will be, and the smoother the paint job will go.
Cleaning up is an essential step of any painting process, and the best painting contractors near me should deal with any mess they make. At Custom Painting, Inc., we always pick up after ourselves and ensure that the paint only goes where it should.
To know more about our services, explore this website or visit our main site at https://custompaintinginc.com/. Are you planning a residential or commercial paint project? Give us a call at 925-294-8062 for a free estimate!