Brick has been a popular wall and fencing material for many centuries and is suitable for both residential and commercial interiors. You can see a lot of homes and commercial buildings in the Bay Area built with bricks or surrounded by brick fencing. 
Bricks are typically held together with mortar, a material used to bind them together. While brick gives an appealing look, it is not waterproof, leading to various problems and, ultimately, damage. Brick waterproofing is the solution to protect your brick surfaces that are exposed to rainwater and damp conditions. That means that your commercial building is protected from moisture or water that can get into your walls and damage your brick surfaces over time.
Suppose you're looking for commercial painters in the Bay Area who can protect and beautify your brick surfaces. In that case, Custom Painting Inc.'s waterproofing specialists are equipped with skills, tools, and various treatments to ensure your property remains safe, dry, and protected from moisture. From damp-proof courses to damp-proof sealing to waterproofing, we will ensure the right treatment is applied to your commercial building.
Why do you need to waterproof brick buildings?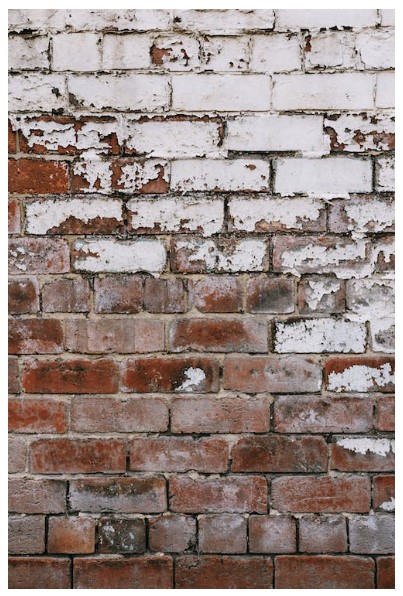 Brick and mortar are porous, soaking up a lot of water can cause leaks in a brick building or fencing.
As brick absorbs water, it also results in efflorescence. Efflorescence is salt or calcium deposits that form after water evaporates. If you have encountered whitish and powdery stains on brick walls before, that's efflorescence – and you don't want that to occur in your brick buildings.
Mold and mildew are also common problems as damp bricks and mortar provide a perfect environment for them to thrive, causing structural damage that can weaken your brick building.
Not maintaining your brick walls can lead to "spalling" – the spitting, flaking, delaminating, or cracking of brick structures. It can even cause your brick walls to crumble or break into fragments, indicating that your brick surfaces are deteriorating.
So, if you notice wet stains, whitish streaks, black moldy spots, or cracks in your brick walls, it's time to have them cleaned and waterproofed. It's even better to take this step as a preventative action before any of these problems begin, especially if you live in damp and humid climates.
Here are some of the benefits of brick waterproofing:
It minimizes moisture and water penetration.

It slows down water intrusion.

It limits mold and mildew growth.

It prevents efflorescence buildup.

It reduces and prevents your brick surfaces from spalling.
What we do
Custom Painting, Inc. offers waterproofing services for interior and exterior brick surfaces. From damp-proof courses to damp-proof paint to waterproofing, we will make sure to find the right treatment and solutions to help extend your brick structure's life expectancy and beauty.
Here are some of the steps we offer in our brick waterproofing services:
Inspection of brick surfaces for damage

Cleaning (usually power washing) and preparation of brick surfaces

Brick damage repair

Thermal brick and masonry protection products and solutions (such as water-repellent creams)

Brick waterproofing and sealing (using matt, high-gloss, or translucent sealant)

Brick waterproofing and painting or coloring
Why choose us?
Brick waterproofing is a process that is better left to professionals, such as our team of painters at Custom Painting, Inc. You can trust us to skillfully complete cleaning, repairing, and waterproofing your brick surfaces and restoring them to their integrity and beauty.
Over 40 years of experience in the paint and light construction service industry

Licensed, bonded, and insured painters and carpenters

Proper surface preparation

Expertise in different painting techniques

High-quality and long-lasting workmanship and finish

Efficiency and time savings

Attention to detail 

Compliance with work safety standards

Cleanup services

Affordability

Warranties
Call us now!
If you notice signs of damage or degradation in your brick surface, waste no time and call in the professionals from Custom Painting, Inc. for brick waterproofing solutions. Of course, we offer standard interior and exterior painting, custom work, and other services such as custom crown molding, double-pane window installation, acoustic ceiling removal, wallpaper removal, color consultation, and more. Call us at 925-294-8062 or message us to request a free quote.