Removing wallpaper is very difficult and time-consuming, especially if you are going to do it yourself. Suppose you want to renovate or improve the look of a specific room or area of your home. In that case, removing wallpaper is one of the processes that many consider important, as removing it allows you to change the colors or appearance of the walls. 
Unfortunately, while removing wallpaper may seem like a simple task, it can be challenging since wallpaper doesn't typically peel off easily, and residues can get stuck on the walls. So, the easiest and most time-efficient way to remove wallpaper is to hire wallpaper removal services in the Bay Area. In this article, we will discuss the different aspects of wallpaper removal and how getting help in the said task is beneficial for you and your home. Here is a guide to getting help with wallpaper removal.
Should You DIY Wallpaper Removal?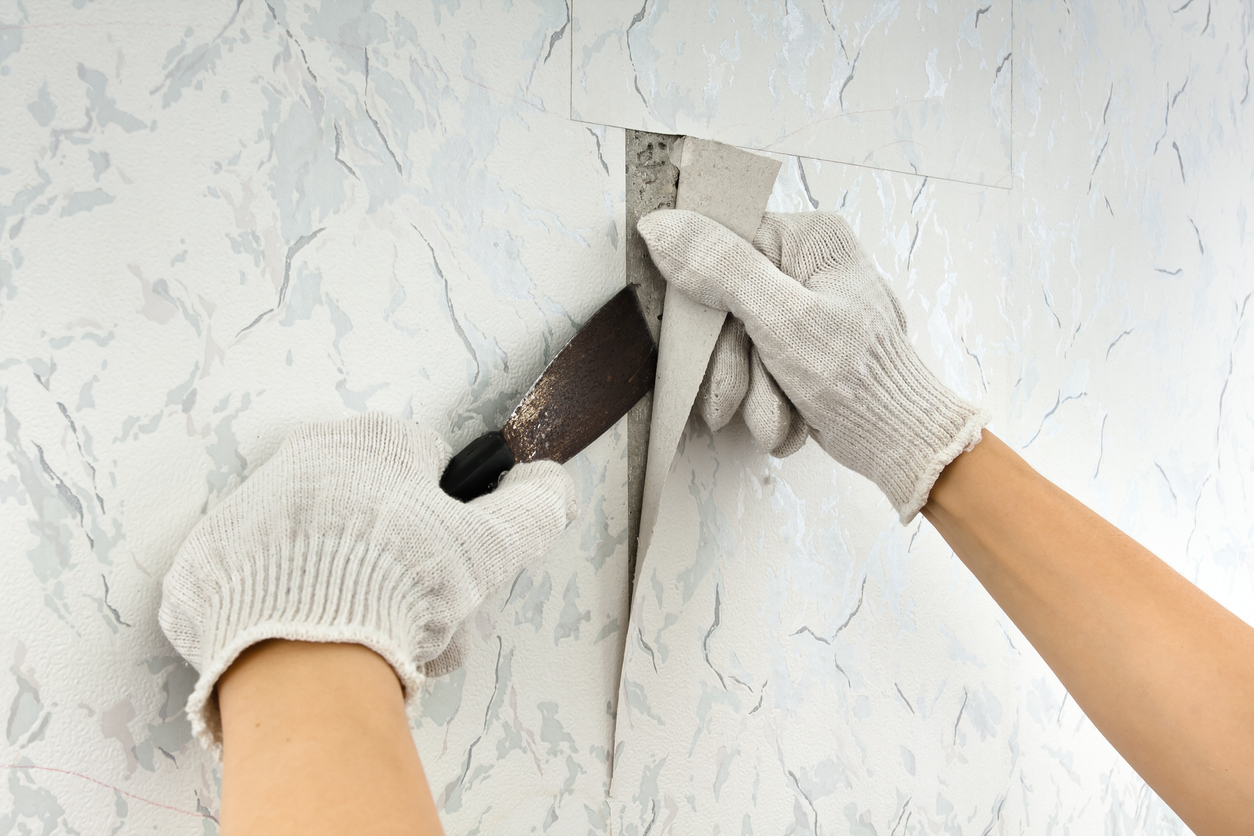 Wallpaper removal is a complicated task, so doing it yourself will require a lot of time and effort. There are advantages and disadvantages of removing wallpaper on your own. So, if you want to DIY it, you are free to do so, but it is essential to know first about the pros and cons so that you will see if doing it yourself will be worth the effort. Here is a list of the pros and cons of DIY wallpaper removal.
Pros of DIY Wallpaper Removal
You Can Control Your Budget
By removing wallpaper yourself, you can set and control the budget you will need to buy tools for removing the wallpaper and the tools and products you should have for painting the walls or installing another set of wallpaper.
You Can Remove and Install Wallpaper on Your Phase
DIY wallpaper removal allows you to control the time and duration of the task. If you don't have much free time, you can remove wallpaper in stages or phases. For example, if you have one hour of free time to remove wallpaper, you can try to remove it on one side of the wall and then gradually remove the wallpaper on days when you are free or not busy.
Cons of DIY Wallpaper Removal
It is Very Time-Consuming
While you are free to remove wallpaper in your home during your free time, it is already evident that this task can be very time-consuming, as it would take you weeks or even months to remove wallpaper in one room. If you get the services of a wallpaper removal and interior painting business in the Bay Area or Dublin, California, it would just take a few days for them to remove the wallpaper in different parts of the house and paint the walls or install new wallpaper.
It Can Cost You More If You Don't Have the Tools
DIY wallpaper removal can sometimes cost you more than simply hiring a company to do the task. The number of tools and products you will need for removing wallpaper on your own can be overwhelming, and they can be quite expensive if you buy them all in one go. If you want to save money and time, hiring painting contractors in the Bay Area that offer wallpaper removal may be the best for you.
Signs You Need a Professional Wallpaper Removal Service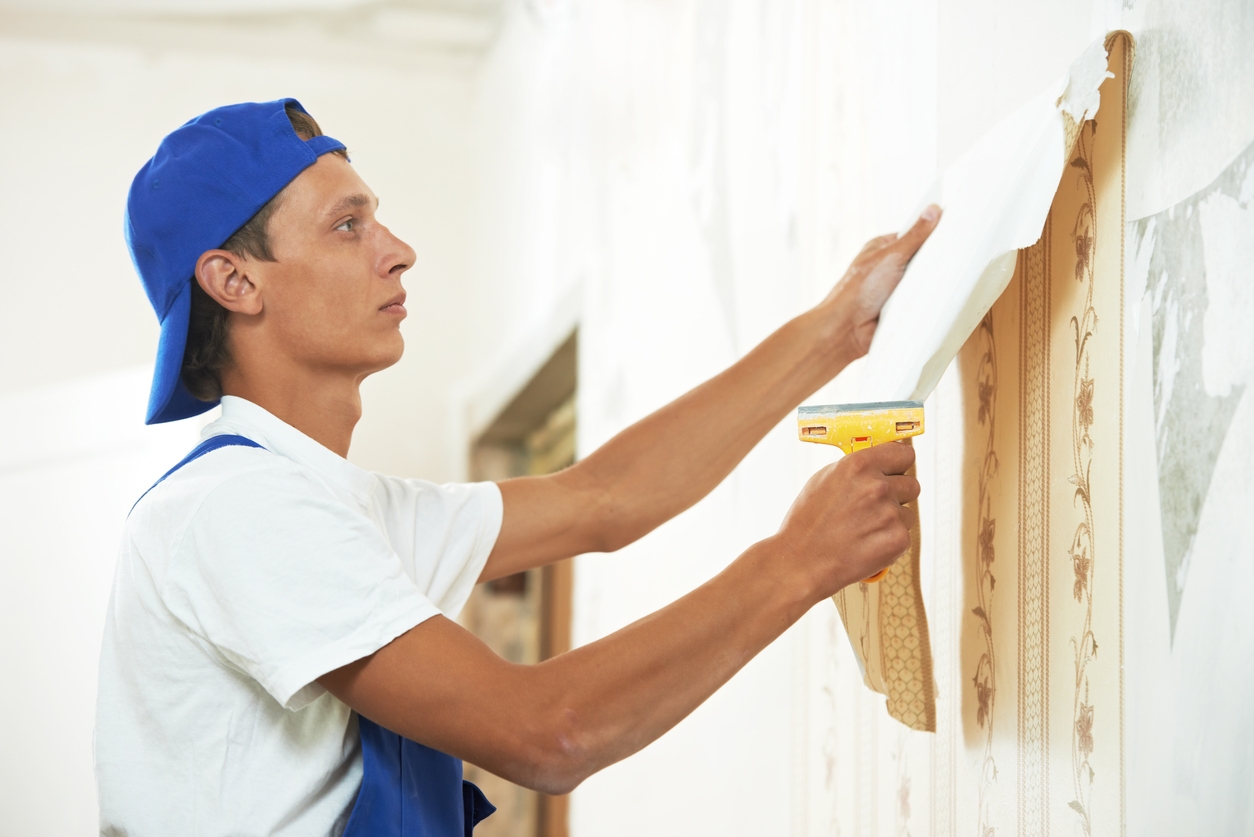 There are certain instances where you can't remove wallpaper on your own, and for these instances, it is often much better if you can hire a professional who will do the task cleanly and efficiently. These are the signs you need a professional wallpaper removal service.
Wallpaper That is Difficult to Remove
Wallpaper can be difficult to remove if they have been on the wall for years. So, if you try to remove the wallpaper on your own, it will often leave residues that are also very challenging to get rid of. So, the best way to deal with wallpaper that can leave residue is to hire a professional in Dublin, CA, who can effectively remove the wallpaper without residues or damage to the wall.
Multiple Layers of Wallpaper
Multiple layers of wallpaper can also be hard to remove. Still, with the help of a professional wallpaper removal service in the Bay Area, you can easily get rid of those layers efficiently in just a few days. If you are planning on installing a new set of wallpaper in the future, it would be better if you could get rid of the original wallpaper first so that the wall won't have layers of wallpaper again. You can have a much easier and faster time removing every set of wallpaper.
Wallpaper in Hard-to-Reach Areas
Suppose sections of the wallpaper are installed in hard-to-reach areas like narrow spaces where your hand may not fit. In that case, it is best if you hire a professional wallpaper remover in Dublin, California, who will likely have tools to help them remove wallpaper in those areas. 
Benefits of Professional Help for Wallpaper Removal
Professional help for wallpaper removal provides plenty of advantages that can benefit you, your family, and your home. To know more, here is a list of benefits of hiring professionals for wallpaper removal.
Time and Effort Savings
Hiring a professional who can remove wallpaper in your home will save you a lot of time and effort. If you don't have much free time to remove wallpaper alone, you can get the services of painting contractors or wallpaper removal businesses in the Bay Area. By hiring them, you don't have to do anything besides paying for the services in order for the wallpaper in specific rooms of your home to be removed.
Reduced Risk of Damage
If you are going to remove wallpaper on your own, there is a high chance that you can damage the walls of your home since you most likely don't have the knowledge or the proper skills to remove wallpaper efficiently. With the help of a professional wallpaper remover in Dublin, California, the wallpaper in your home can be removed with reduced risk of damage since the remover is highly skilled and knowledgeable in their job.
High-Quality Finish
Once the wallpaper is removed, a trusted wallpaper removal and painting business will produce a high-quality finish for walls where the old wallpapers were installed. The business can either put up new wallpaper on the wall or paint the wall with your preferred paint and color.
Proper Disposal
After removing the wallpaper and installing a new set of paintings over the unfinished wall, professional wallpaper removal and interior painting businesses will ensure that dirt, residues, and other types of trash will be disposed of carefully. It is essential for the trash created after wallpaper removal to be disposed of properly, as there may be elements in the tools and products that can be toxic for those living in the home. So, by hiring trusted businesses, you will be sure your home will stay safe and comfortable for you and your family.
Conclusion
Wallpaper removal is a task that professionals can do with efficiency, so it would always be best to get the services of a wallpaper removal company or contractor if you want to remove wallpaper in your home quickly and conveniently.
Our services at Bay Area Custom Painting are always available for scheduling, so you can contact us if you want to know more about our rates and schedules for wallpaper removal. You may contact us at (925) 294-8062 or fill out this form to schedule an appointment.