Maintaining the exterior of your home, from the exterior walls to the patio and front yard, can be challenging because of the significant place you have to clean regularly. But sometimes, we don't have the free time to clean everything on our property, which results in the home's exterior having grimy dirt that can be difficult to remove by simply splashing it with water or using a brush.
For instances where the dirt or grime is difficult to remove, you may need to get power washing services. Power washing is a process where a worker uses a particular pressure washer machine to get rid of dirt, mud, stains, and other elements stuck on the exterior walls and floors of your home. In addition to removing elements, power washing is also an essential process in preparation for painting, as cleaning the exterior walls would allow the paint to stick longer and thus become more durable.
To save time and effort for customers or clients, painting contractors in the Bay Area may offer power washing services. However, do all the painting contractors in the area offer power washing services? This article will give you insights into the different factors that may influence a painting contractor's decision to offer pressure washing. We will also take time to discuss the benefits of pressure washing to customers and how you can find reliable contractors that provide this service.
What is Pressure Washing?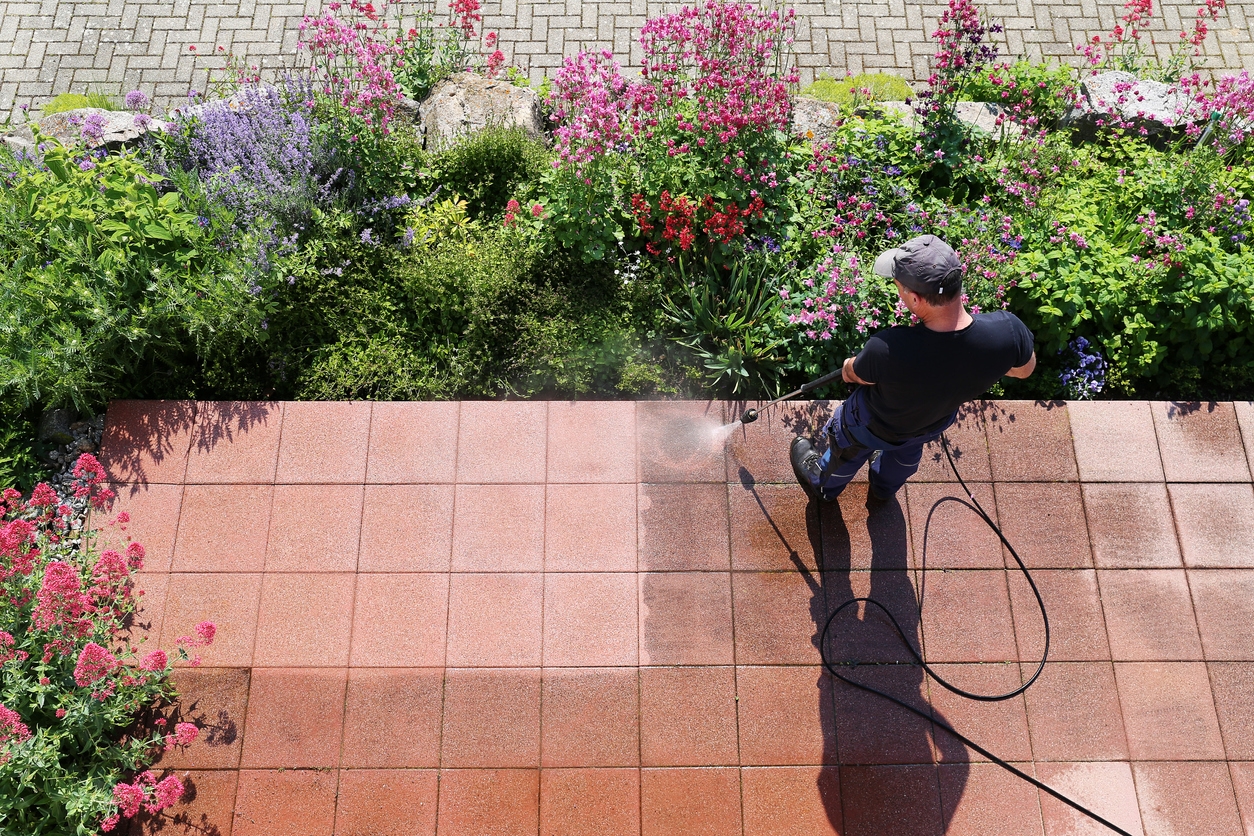 Pressure washing, also known as power washing, is the process wherein water subjected to high pressure is used to remove dust, dirt, grime, mold, mud, and loose paint from different surfaces like walls and cemented floors. The high-pressure water is created through a pressure washer machine that sprays the water consistently once it is activated.
Many businesses and homeowners today employ pressure washing for different reasons. Still, the most common ones include improving the aesthetics of the exterior of the home or establishment, reducing elements that can cause allergies, and minimizing hazards that can affect the health of those living or staying in the building or house.
Reasons Painters Might Offer Power Washing Services
Painting businesses or contractors can offer power washing services depending on the demand in the areas where they operate. Interestingly, power washing can also benefit painting contractors since it has plenty of advantages in improving their painting services. Check out these reasons why painters might offer power washing services.
Enhanced Paint Adhesion
Power washing is efficient when it comes to preparing the surface for painting. For exterior walls, it would be better for them to be cleaned first using high-pressure water so that the paint applied to them will stick better, which can then lead to better durability and longevity. In addition, after the paint has been applied, the exterior walls will feel smooth since no dirt or mold can make the surface rough or bumpy. So, if a painting business offers pressure washing, it ensures that the painting service of the company will also be effective and reliable.
Comprehensive Customer Service
A trusted painting contractor may offer pressure washing in order for them to have comprehensive customer service that provides almost everything their customers or clients need for improving or repairing various elements of their home. Instead of hiring another business for pressure washing, a painting contract can provide pressure washing services so that their customers will have a hassle-free experience preparing their homes for cleaning and painting.
Market Demand
There are certain places where pressure washing is in demand, and one of these places is the Bay Area. So, painting contractors like us would have pressure washing services because of the demand. Our pressure washing services at Bay Area Custom Painting are effective in cleaning different types of outdoor surfaces like walls and floors, so if you are staying or living in the Bay Area, you can avail of our services to keep the exterior of your home clean.
Competitive Advantages
Painting businesses that offer power washing services have competitive advantages against other companies that don't have power washing. Some people would typically want to hire a company that can already do everything they need for their home, such as cleaning, repairing, and painting. So, painting contractors that offer power washing would already have an advantage since they are more likely to be chosen by customers because of how comprehensive their services are.
Benefits of Hiring Painters Who Offer Power Washing Services
Power washing services can benefit you and your home in a few ways. By having a company that offers power washing, it is sure that your home's exterior will be clean and prepared for painting faster than washing the exterior on your own. Here are the benefits of hiring painters who offer power washing services.
Convenient and Time-Saving
One significant benefit of hiring a professional painting company for power washing is that it is very convenient, as you don't have to use effort and your free time to clean stubborn stains and dirt on your house's exterior, which is almost impossible if you are using household tools and products. With power washing services, you will save plenty of time and effort, and it is also very convenient since you can use your free time to do other tasks at home, like cooking, cleaning the dishes, or washing clothes.
Cost-Efficient
Power washing services in the Bay Area would also save you money since hiring them is more affordable than buying all the products you will need to clean the exterior of your house. The cost efficiency of power washing services is also seen in how long the cleanliness of your home's exterior lasts, as power washing can make the exterior walls clean for a more extended time than cleaning it with household products and tools. So, with power washing, you don't have to clean your home's exterior walls and floors regularly, saving you money on constantly buying cleaning products.
Finding Reliable Painters with Pressure Washing Services
Many painting contractors or businesses in Dublin, California, or the Bay Area offer pressure washing services, so choosing one can be tricky. However, knowing what exactly to look for, you will have a much easier time finding the most suitable painting contractor for your home. Below are a few tips for finding reliable painters with pressure washing services.
Research
The simplest way to find reliable painters with pressure washing services is to research the available painting businesses in your area. By doing a little bit of research, you will already know which companies are nearest to your home and which ones have services and offerings that suit your needs.
Check Reviews and References
After finding a few painting businesses near your home, you can check reviews and references online to know if the companies offer excellent customer service. Fortunately, finding reviews for businesses online is relatively easy, as Google, one of the most popular search engines, already has a "Reviews" page where you can check reviews from various websites that previous customers or clients wrote. So, check reviews first to ensure that the business you will be hiring is reliable.
Ask Questions
Once you have selected a potential business to hire, you can start asking questions about their services by contacting the phone number or email address shown on their website. From there, you can ask about their rates, schedules, and other aspects of their business that you want to know. Asking questions is crucial if you want to clarify something about their services before they start working on your home's exterior.
Conclusion
While not all painting contractors offer power washing services, it would be better if you hire one that can already clean your home's exterior floors and walls, as it would save you plenty of time, money, and effort since you don't have to hire another company or business to do the said task.
Fortunately, our services at Bay Area Custom Painting, Inc. include power washing, so if you want to get the exterior walls of your house cleaned before we paint them, you can do so by simply availing our pressure washing service. You can contact us at (925) 294-8062, or please fill out this form to schedule an appointment for power washing.