The 1970s to 1980s is considered to be the era of popcorn ceilings. If your home was renovated or built during that time, then you probably have lived through it. From stucco to acoustic ceiling and stipple ceilings to cottage cheese, popcorn ceiling is known by different names. Regardless of what you call it, this type of ceiling is hard to clean, outdated, and a dust collector. However, most homeowners prefer not to update because its removal is a time-consuming, tedious, and messy task.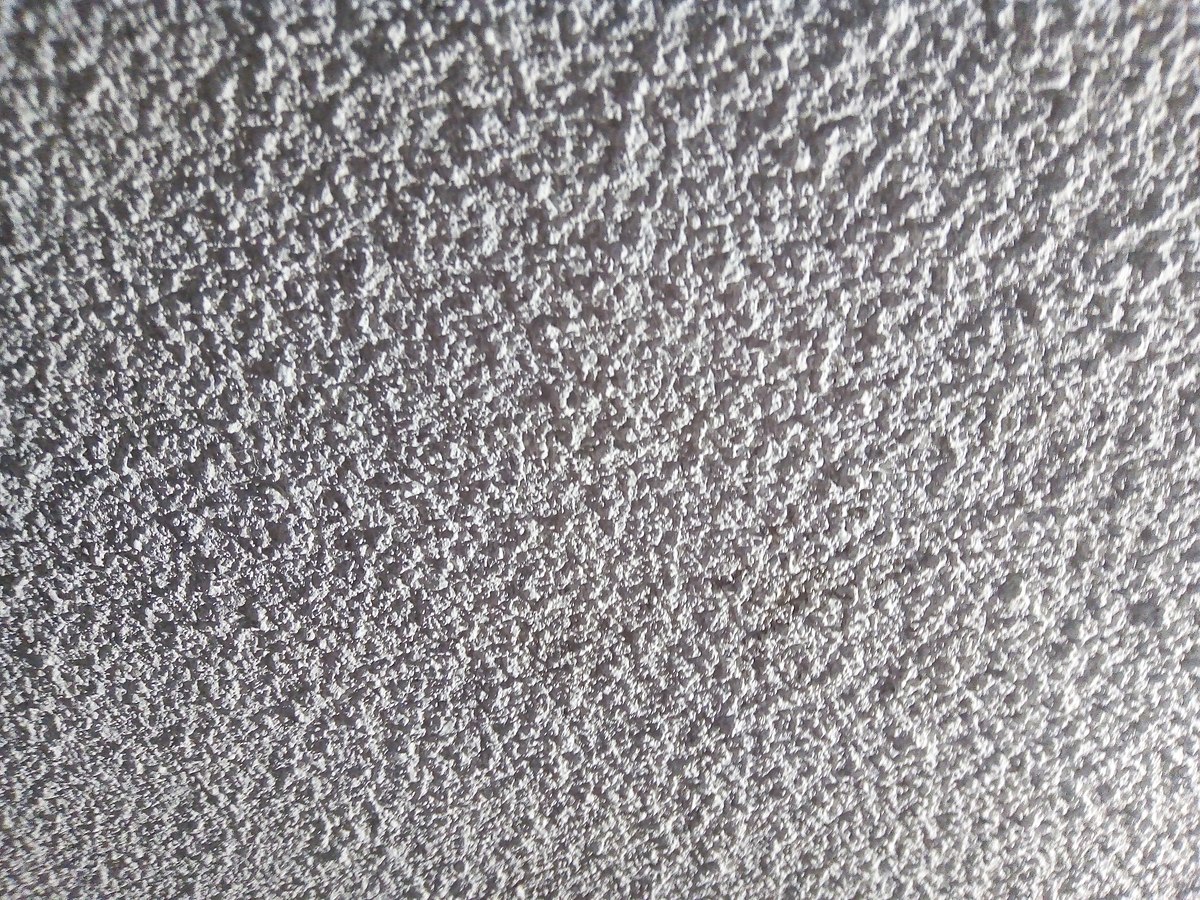 The good news is that Custom Painting Inc. is here to offer its expertise in acoustic ceiling removal in the Bay Area within a given time frame. All you need to do is hire the service, sit back, and watch the experts transform your place.
We at Custom Painting Inc. ensure quality, commitment, customer satisfaction, safety, and exceptional results. Allow us to walk you through the pros of removing the acoustic ceilings, our scrupulous removal procedure, and the advantages of hiring us. 
Benefits of Acoustic Ceiling Removal
Popcorn ceilings require constant monitoring. If you can't give proper attention, then consider removing it. Here are a few more benefits to help you make an informed decision.
1. Create Better Lighting
Acoustic ceilings cast harsh shadows due to the light bouncing off the roof, which impacts the room lighting significantly. As a result, they fail to create a soothing atmosphere in the room. To make your place bright and cozy, it is important to get rid of those stipple ceilings.
2. Make the Space Look Tidy
Another drawback of popcorn ceilings is that they discolor with time, which makes the room look dirty and outmoded. Regardless of how much effort you put in, you won't be able to make the place look welcoming and appealing with this visible flaw. So, it is better to get the ceiling removed and let them breathe. 
3. Save You from Exhaustion 
Due to its unique structure, acoustic ceilings catch dust and dirt easily. Cleaning the ceiling becomes an added task, along with tidying the entire home, which can consume a lot of time and energy. Save yourself from this unwanted exhaustion and invest in the popcorn ceiling removal process.
4. Save You from Embarrassment 
No matter how much money and energy you spend on maintaining an acoustic ceiling, eventually, it will disintegrate. Don't let the white specks fall from the ceiling in front of some guests. Instead of waiting for more damage, get the ceiling removed and save yourself from embarrassment. Besides, it can damage other surfaces in your home, like carpets, couches, consoles, etc.
5. Avoid Possible Health Hazards
The use of asbestos was banned after 1995 due to the health risks involved. However, most homes that were constructed before the 1990s contain asbestos in their popcorn ceilings. If you also own an old building from the era, then it is better to get the ceiling removed rather than risk the lives of your family members. 
Asbestos present in the popcorn ceiling can lead to several diseases, including mesothelioma, lung-related diseases, breathing issues, and even cancer. 
6. Fixing the Ceiling Might be Costly.
The dents, holes, marks, and scrapes present on the acoustic ceiling may require redoing the ceiling entirely. It will take a lot of time and investment. However, you can avoid the situation by removing the old ceiling and trying out something more sustainable. 
7. Gives a Modern Feel
No matter how stylish and classy your room interior is, a popcorn ceiling can make your space look outdated. On the other hand, replacing your old ceiling with a contemporary option can make a massive difference. 
8. Increase Property Value
If you are planning to sell your old property in the future, then it's a good idea to remove the stucco ceiling first. Your home will appear more attractive, modern, bright, and clean to the buyer. Ultimately, it will also increase the value of your property in the marketplace. 
Our Acoustic Ceiling Removal Process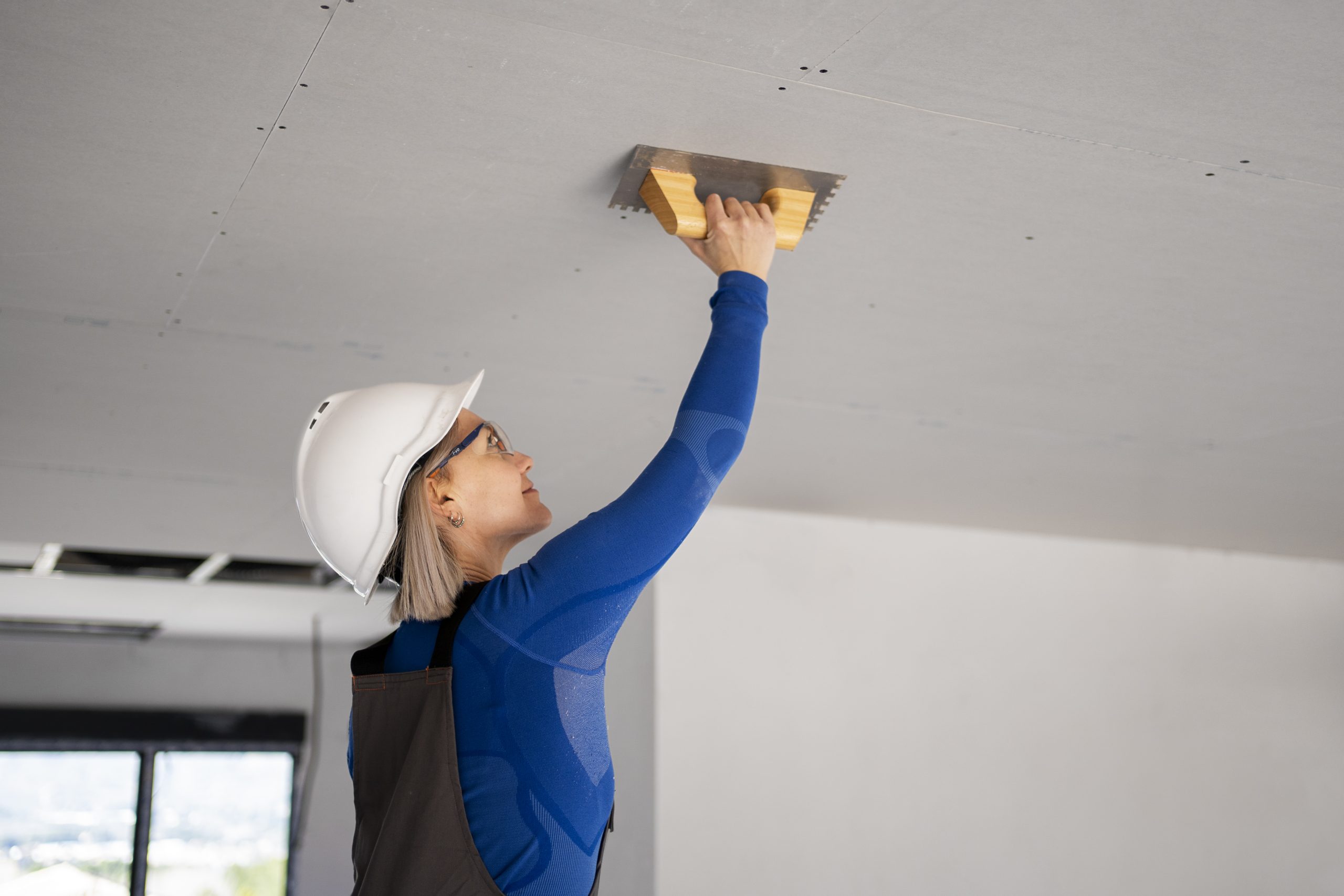 Removing textured ceilings is not a walk in the park, as a lot of effort is required for a smooth result. Custom Painting, Inc. has a team of experts who can make everything effortless without leaving a pile of mess behind. Here's a step-by-step acoustic ceiling removal guide followed by our team: 
Step 1: Initial Assessment
We understand that every home is different. Therefore, our procedure begins with a thorough in-home assessment. After inspecting the ceiling, we determine the most effective and safest method of ceiling removal. In this step, we also check for asbestos, if necessary. 
Step 2: Site Preparation
For a successful stucco ceiling removal, it is important to prepare the site beforehand. Our goal is to protect your home and belongings during the process. The preps include covering furniture and ceilings and keeping the room tidy before, during, and after the removal procedure. 
Step 3: Ceiling Removal
After the initial steps, it's time for Custom Painting, Inc. to do its magic. Whether you want to fully remove your ceilings or just want to laminate them, our experienced crew members will work carefully to get the job done. Besides, if there are any cracks or stains, we will fix that ceiling damage as well. 
Step 4: Clean-up and Disposal 
We make sure that no mess is left behind for the customers after the procedure is done. Our team carefully and efficiently collects and disposes of the debris. Custom Painting, Inc. uses powerful vacuums for loose dust. Also, cleaning brushes and other tools are used to reach the narrow corners to ensure proper clean-up.
Why Choose Custom Painting, Inc.?
As discussed above, there are many benefits of removing the popcorn ceiling. However, the procedure is messy, and hiring a professional service like what we offer at Custom Painting, Inc. will save you from all the hassle. At Custom Painting, Inc., we ensure to cover your flooring, furniture, and valuables to keep them protected. Also, plastic covering is used to close off the room we are not working in to minimize the dust.
The biggest benefit of hiring us is that all our workers not only have experience in the field, but they are licensed and insured as well. Serving since 1982, Custom Painting, Inc. offers a wide range of painting services, which includes residential painting, commercial painting, Custom installation, drywall, ceiling removal, and the list goes on. 
Get a Free Quote Today
Do you want to remove your popcorn ceiling? Or do you wish to give your home an updated and modern feel? Hire Custom Painting, Inc. today and let the experts make your wishes come true. The results are going to please you, guaranteed! 
Custom Painting, Inc. offers commercial and residential painting services in Pleasanton and surrounding Bay Area cities, like Livermore, San Ramon, Danville, Fremont, Walnut Creek, Pleasant Hill, the East Bay, Alamo, CA, Dublin, and more. 
Do you know the best part? We won't charge you anything for the estimated price quotation for the painting service. So, what are you waiting for? Reach us at 925-294-8062 or fill out the online form to schedule an appointment today.