Custom Painting, Inc. Does Commercial Painting in the Bay Area
Commercial painting in the Bay Area is more than a mere change of color on the wall. It can also breathe life into an old business space, dramatically improve your building's curb appeal, invigorate your employees and tenants in their place of work or business, and attract new customers and retain patrons.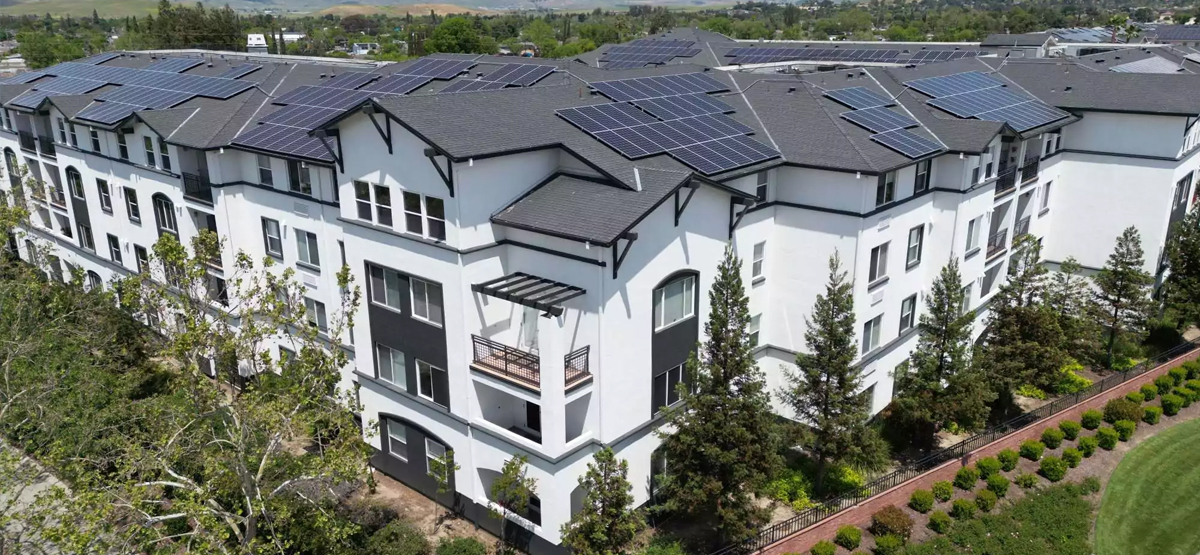 Commercial painting projects allow businesses to transform their building at a fraction of a complete renovation or extension price.
Many people don't know that business owners or managers should consider repainting their buildings every few years. Commercial buildings can be repainted every two years, seven years, or ten years depending on their size, location, or type of business.
Below are the benefits of repainting a commercial building:
Improves the curb appeal
Increases foot traffic
Repairs any surface and structural damage
It prevents any future surface and structural damage
Boosts mood or raises morale
Maintains or increases property value
Keeps up with the competition
When did you last have your commercial property painted? If some of the benefits hit home, perhaps it's time to plan a commercial painting project in the Bay Area. Reach out to a commercial painting contractor, such as Custom Painting, Inc., and start discussing your commercial painting project plans today.
In addition to painting, Custom Painting, Inc. provides other services, such as general repairs, custom crown molding, and acoustic ceiling removal. Custom Painting, Inc.'s services could benefit your commercial property in countless ways.
For us at Custom Painting Inc., no job is too big or too small, for we will deal with each project with the same commitment to delivering the quality service you deserve.
Custom Painting, Inc. is the right choice for hiring commercial painting services in the Bay Area. We have more than four decades of experience in the industry and carry $4,000,000 liability insurance.
In every commercial painting project, Custom Painting, Inc. brings:
Quality
You don't have to fret about surprises when you hire Custom Painting, Inc. Instead, you can expect a professionally done paint finish. A finish that's not only attractive to the eye but also properly cleaned, prepped, painted, and finished that's guaranteed to last for many years.
Time savings
Even if buying your paint and supplies is cheaper than hiring a contractor, do you include the value of your own time? When you hire a professional contractor, the job will take less than the time you would spend doing the job by yourself. In addition to saving you time, having a professional doing the job will save you effort.
Cost savings
People may decide to do the painting because they believe it will save them money. But how much will it save you? When you hire professional painting contractors like Custom Painting, Inc., you don't need to invest in materials you'll never use again (such as brushes, painter rollers, drop cloths, painter's tape, etc.). Nor do you have to bother renting and transporting larger equipment you may need.
Custom Painting, Inc. offers a written estimate for the potential project, so you won't have to do any guesswork regarding the project's cost. Also, our work will last longer, saving you from having to paint your commercial property again and again.
Insurance
If there is a problem during the paint job, you can find assurance that Custom Painting, Inc. is insured to make it right. Our insurance should be able to provide you and your property protection from anything that can happen during the paint job.
When you hire Custom Painting, Inc. to paint your commercial building, we aim to make the whole process as stress-free as possible. We also want to make your interactions as easy as possible and will do our job right the first time.
Investing in your commercial property maintenance can impact your customers, employees, and tenants. Also, the money your customers spend in your business can reflect the physical appearance of your commercial building. And this is why updating the appearance of your commercial property is a top priority. Reach Custom Painting, Inc. at 925-294-8062 to arrange an appointment with our estimator to visit your business.