There's nothing more stressful than seeing damaged stucco in your home. While stucco can be extremely strong and durable, it can also be prone to cracking. Large portions of stucco, in particular, cannot accommodate constant expansion and contraction. However, large cracks can be repaired or prevented.
When you need to repair stucco cracks and paint, you can do it yourself or have a professional do the job for you, especially if your stucco surfaces have large cracks.
How to repair stucco cracks and paint on them?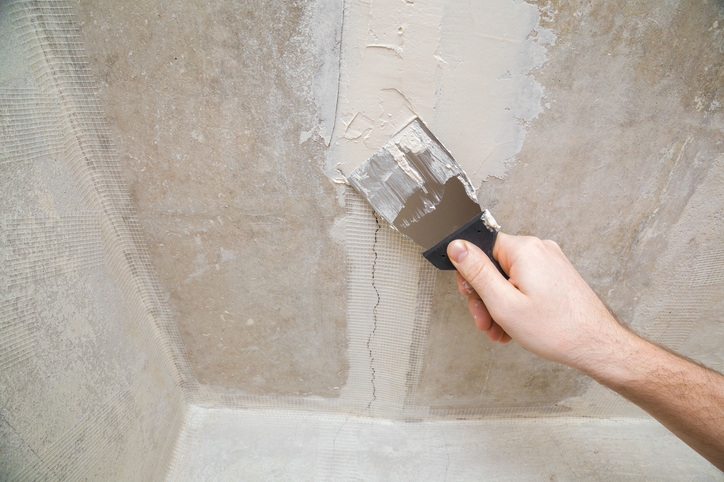 Here's what you need to do to deal with stucco cracks and paint over them:
Clear your room of furniture. If that's not possible, move it to the center of your room and cover them with drop cloths.
Lay drop cloths on the remaining furniture and the floor to protect them from paint and debris.
Tape areas, such as door and window trim, lighting fixtures, and sockets, to protect them from paint and debris.
Clean the stucco surface of the dirt. For exterior stucco, use a stiff brush or push broom. For interior stucco, use a vacuum with a dusting attachment to clean it more quickly and easily.
If the walls have grease, grime, mildew, or build-up, clean them with a proper cleaning agent (make sure you follow the manufacturer's instructions).
Use a power washer for exterior stucco with deep grooves to remove the dirt from the deep crevices. After washing, rinse the walls thoroughly and let them dry for a least 24 hours.
For smaller cracks, repair them with masonry caulk. For cracks bigger than 1/16-inch-wide, you will need to patch them. Scrape away loose stucco with a putty knife and apply a stucco patching compound. Follow the manufacturer's instructions about the compound's curing time. Usually, you have to wait for ten days before painting over the patch.
Apply a good-quality acrylic primer using a roller to coat wider surfaces and an angled synthetic brush to cut in. If necessary or desired, apply another coat for complete coverage. Allow the primer to dry completely.
Because a stucco wall has a textured surface, it has a greater surface area than a flat wall. Therefore, determine how much paint you will use. For instance, if a gallon of paint will provide 400 square feet of coverage, assume you'll cover 200 square feet of stucco.
Paint the surface using the roller to cover wider areas and an angled synthetic brush to cut in. Roll on two coats of paint (if necessary) and follow the manufacturer's recommendations about drying between coats.
Call a pro when you need stucco cracks repaired and painted!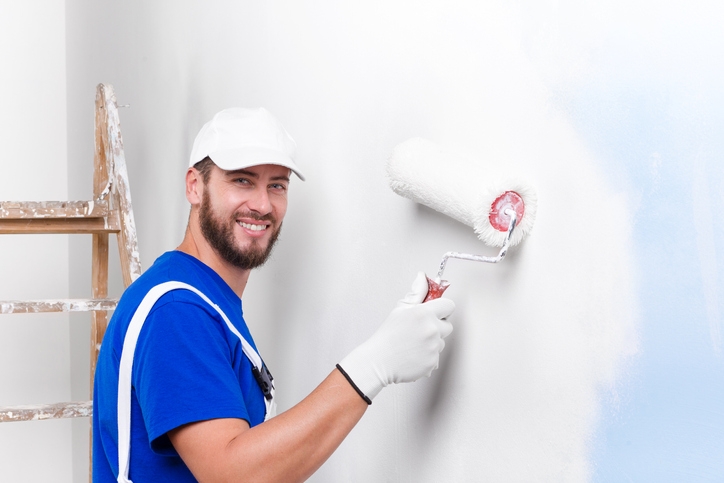 If you don't have the time, patience, or the right tools to repair and paint over stucco cracks, hire a pro to do it for you.
With so many painters in the Bay Area, finding a suitable one can be challenging. But it doesn't have to be. Doing some research and trusting your gut will assure you of the right painter who also has the knowledge and experience in stucco crack repair and painting.
Here are the qualities of a painting service company you should hire for your stucco repair and paint project:
It must have a valid license.
It must be bonded.
It must have active insurance (preferably, painters should have general liability insurance and worker's compensation insurance).
Preferably, it must have memberships of trade or local business groups, indicating the painter's commitment to their work.
It must provide a fair, detailed, and accurate project estimate.
It must offer a comprehensive contract and warranty in writing.
Not all painters may do stucco repair and painting, so don't forget to ask them if they offer such a service.
When you need to repair stucco cracks and paint, you can do the job yourself or hire professional painting contractors like Custom Painting, Inc., especially if you have multiple or problematic cracks on your exterior or interior stucco. Please let us know if you have questions or concerns about hiring a professional house painter. We'd be glad to help!