Exterior House Painting in the Bay Area Increases Your Home's Value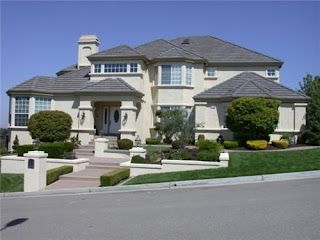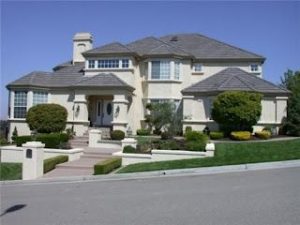 If you think the sole purpose of exterior house painting in the Bay Area is boosting your home's curb appeal, think of how it can also increase your home's value. You may realize this when you decide to move out and sell your current home.
You just can't put up your home for sale. It would help if you staged" it first to attract buyers. Staging refers to preparing your home for a potential buyer. It involves cleaning, rearranging, redecorating, repainting, and other aesthetic strategies.
What is curb appeal, and why does it matter?
While it is essential to spruce up both interior and exterior of your home to stage it, you should also know that increasing your home's curb appeal is particularly crucial for this purpose.
Curb appeal refers to the attractiveness of a residential property when viewed from the street. To maximize your home's curb appeal, update and enhance it. Once potential house buyers are impressed by your home's curb appeal, it may convince them that your home's interiors are worth checking out. They will inquire further about the house you're selling and, more likely, be interested in buying it.
Staging your home, when done correctly, guarantees a significant return on investment (ROI)—on a national average, painting your home's interior and exterior yields an increase of at least $4,000. That would be a 107% ROI for the interior and a 55% ROI for the exterior.
But selling your home should not be the only reason to enhance your home's curb appeal.
If you want to house to look good, go on and have your house painted.
Maintaining your home's curb appeal will do more than enhance its appearance. Look at its other benefits:
It offers increased protection from the outside elements (heat, light, rain, snow, impact, etc.)
It will help you identify more significant issues to your home's exterior that you might not have noticed before. Painting your home's exterior may help you discover an array of flaws, such as peeling paint, surface cracks, mold, water stains, and rotting wood – and repair them.
Painting is the most reasonably priced home improvement project any homeowner can ever make compared to major renovations, especially if they hire the right contractor. Painting is a cost-effective way to improve your home's exterior appearance and enhance curb appeal.
How to prepare and paint your home's exterior
Clean your home's exterior. You may want to do it through hand-scrubbing, using a garden hose, or pressure washing.
Scrape away loose old paint.
Repair any other surface flaws, such as cracks and holes, with a surface repair compound.
Caulk small joints and fissures in the siding and trim.
Tape certain areas (such as the trim) that you don't want to paint.
Cover bushes, hedges, flower beds, etc., with drop cloths.
Prime the surface, if needed. Priming depends on the type and condition of the surface. For instance, use a primer only on bare wood, repaired and sanded areas, or when repainting over dark colors.
Paint the siding first, then the trim (if not taped), and lastly, the foundation.
Should you DIY or hire a professional painter?
You may want to try to paint your home's exterior rather than hire a professional. The average cost of a DIY exterior painting will total around $750, depending on the paints and supplies.
On the flip side, hiring a professional paint contractor can set you back around $1,700 to $4,300, depending on the size of your home.
If your home has more than one story, it's better to hire a professional painting contractor. Yes, hiring a professional may cost you more, but at least you won't risk yourself by going to the top of your house. In addition to quality paints, professionals bring extension ladders, scaffolding, safety harnesses, and even lifts if needed.
So, you may want to ask yourself these questions: Would you rather spend two or three weekends doing exterior house painting in the Bay Area by yourself? Or, would you prefer to use your time to relax (or focus on more important things) and allow a professional painting contractor to do their magic?